DARK TALES FROM THE HEART
 Dark Heart Forever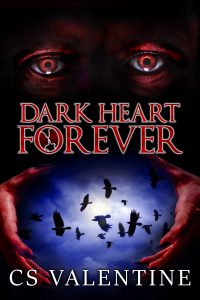 In the final book of the Dark Heart Trilogy, an ancient evil from the past is threatening to destroy the future of mankind and Katherine and Devon are the only ones that can stop it.
As Devon prepares for the battle, uniting the covens, the Witches Council and an old rival- a master vampire that tried to kill him, he learns the long hidden secret of the Hamilton family, a secret that could cost him everything. But he can save everything and keep the ancient evil from entering the world, he just has to make the ultimate choice: sacrifice the love of his life Katherine or sacrifice mankind.
Katherine isn't afraid of ancient evils or vampires, she's afraid of failing and losing Devon. As her greatest enemy, Robert Parker, aka the Timepiece Killer, returns from the dead seeking vengeance on her and she confronts her own dark past, she soon realizes the only way for her to keep Devon safe is to be willing to give him up forever.
Available on Amazon.com – Click Here to Buy Now!