DARK TALES FROM THE HEART
Dark Heart Coven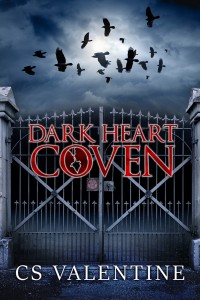 Homicide Detective Katherine Shepard has a bad past, a worse temper, and a relentless pursuit of justice. But the supernatural killer she's tracking now will never see a courtroom, and "Shep" will do just about anything to see he gets what's coming.
Devon Hamilton is a wealthy, innovative business leader, a generous philanthropist — and the leader of a powerful coven of witches, responsible for guarding the seal, an energy spell that keeps the gates of Hell closed and prevents demons from overrunning the earth.
When the seal gets locked inside Shep, Devon offers her a new life and the chance to get the justice she seeks, for a price.
As Katherine charges headlong into a world of witches and magic, darkness and desire, secrets and lies — and the demons get closer to finding her and the seal — the price she pays for justice could cost her everything.
Available on Amazon.com – Click Here to Buy Now!
Dark Heart Curse
In the dark supernatural world of CS Valentine, witchcraft, curses, and love can last forever.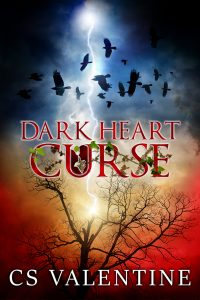 In this second book in the Dark Heart Series, an innocent woman is condemned to Hell, and the only one who can save her is Detective Katherine Shepard. But to rescue her, Katherine has to break the law, fight a powerful ruling body of witches, risk starting a supernatural war, and stop the love of her life, Devon Hamilton, from sending the woman to Hell.
As Devon plays politics with the ruling body of witches, negotiates with a power-hungry werewolf, and tries to keep a War Demon from wreaking havoc across the world, the woman he loves is standing in his way and doing everything she can to stop him.
With thousands of innocent lives at stake, Katherine and Devon must risk everything and trust the ancient power of a condemned Dark Heart — before time runs out.
Available on Amazon.com – Click Here to Buy Now!
Dark Heart Forever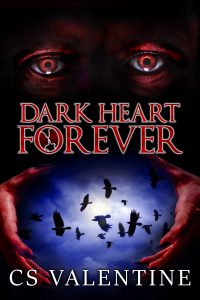 In the final book of the Dark Heart Trilogy, an ancient evil from the past is threatening to destroy the future of mankind and Katherine and Devon are the only ones that can stop it.
As Devon prepares for the battle, uniting the covens, the Witches Council and an old rival- a master vampire that tried to kill him, he learns the long hidden secret of the Hamilton family, a secret that could cost him everything. But he can save everything and keep the ancient evil from entering the world, he just has to make the ultimate choice: sacrifice the love of his life Katherine or sacrifice mankind.
Katherine isn't afraid of ancient evils or vampires, she's afraid of failing and losing Devon. As her greatest enemy, Robert Parker, aka the Timepiece Killer, returns from the dead seeking vengeance on her and she confronts her own dark past, she soon realizes the only way for her to keep Devon safe is to be willing to give him up forever.
Available on Amazon.com – Click Here to Buy Now!
Shadows on the Highway – Available for
FREE

on Amazon, Kobo and Nook!

We all have a darker side, a shadow self that we hide deep inside, but sometimes it gets out. This collection of delightfully twisted, supernatural short stories will captiv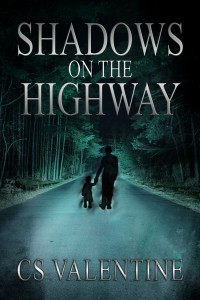 ate your imagination and entertain your darker side. A monster with a love of bakery, an old woman living in fear with her ex-con nephew, a widow with only one chance left, and a demon with a dark and powerful heart, are some of the characters wrestling with their darker selves in this enjoyable collection.