DARK TALES FROM THE HEART
Dark Heart Curse
In the dark supernatural world of CS Valentine, witchcraft, curses, and love can last forever.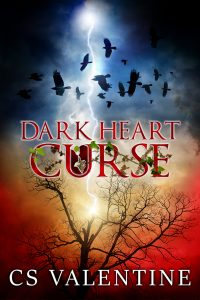 In this second book in the Dark Heart Series, an innocent woman is condemned to Hell, and the only one who can save her is Detective Katherine Shepard. But to rescue her, Katherine has to break the law, fight a powerful ruling body of witches, risk starting a supernatural war, and stop the love of her life, Devon Hamilton, from sending the woman to Hell.
As Devon plays politics with the ruling body of witches, negotiates with a power-hungry werewolf, and tries to keep a War Demon from wreaking havoc across the world, the woman he loves is standing in his way and doing everything she can to stop him.
With thousands of innocent lives at stake, Katherine and Devon must risk everything and trust the ancient power of a condemned Dark Heart — before time runs out.
Available on Amazon.com – Click Here to Buy Now!