DARK TALES FROM THE HEART
Dark Heart Coven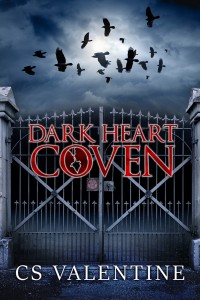 Homicide Detective Katherine Shepard has a bad past, a worse temper, and a relentless pursuit of justice. But the supernatural killer she's tracking now will never see a courtroom, and "Shep" will do just about anything to see he gets what's coming.
Devon Hamilton is a wealthy, innovative business leader, a generous philanthropist — and the leader of a powerful coven of witches, responsible for guarding the seal, an energy spell that keeps the gates of Hell closed and prevents demons from overrunning the earth.
When the seal gets locked inside Shep, Devon offers her a new life and the chance to get the justice she seeks, for a price.
As Katherine charges headlong into a world of witches and magic, darkness and desire, secrets and lies — and the demons get closer to finding her and the seal — the price she pays for justice could cost her everything.
Available on Amazon.com – Click Here to Buy Now!